ICOM IC-720/A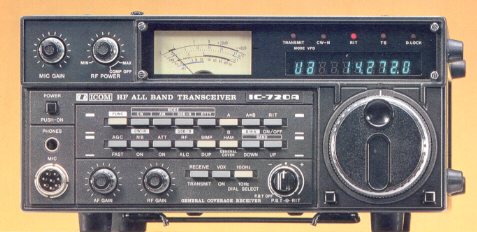 Converting the rotary switch to relays
BACKGROUND
The enclosed information was prepared by Daniel - F5IKI. He has offered to share it with the ham community and we thought placing it here would make it available to as many people as possible. The information you see can be downloaded as two individual zipped Microsoft Word files which include the text, schematic and pictures. These files are located at the end of these pages.
If you have questions you should contact Daniel. I haven't done this operation (yet) and have no information or advice on doing the job. Daniel has done a good job and the information should be pretty easily followed.
Thanks Daniel for sharing.
73, Jim - K5LAD
======================================================================================================
04 Feb 2004
Daniel EGIOLE
f5iki@wanadoo.fr
After replacement of the power transistors result a bad continuity in the rotary switch, I decided to suppress it.
The modification is made with 14 relays, and a logic control, any modification outside the filter block.
The silence is now very appreciable, any perturbations on the logic control during transmission.
Construction:
Some component are moved on the PCB logic control (see photos)
L15 is moved too.
For a short connection between filters and relays PCB, is necessary to cut some tracks on the PCB filters.
The relays used are made by Goodsky, model GS SH 212T. A lot of relays with the same size, pin assignment and resistance > 700 W can be used.
Schematic diagram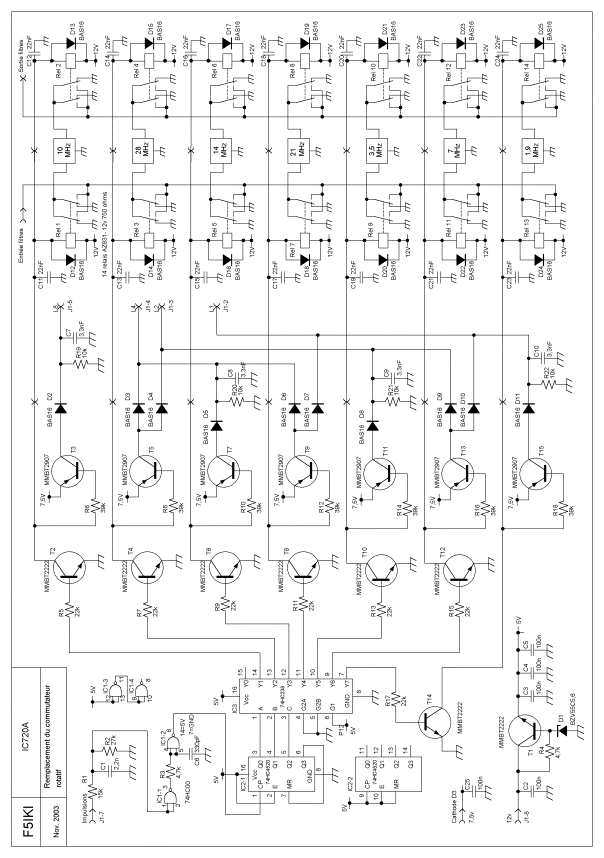 View of logic control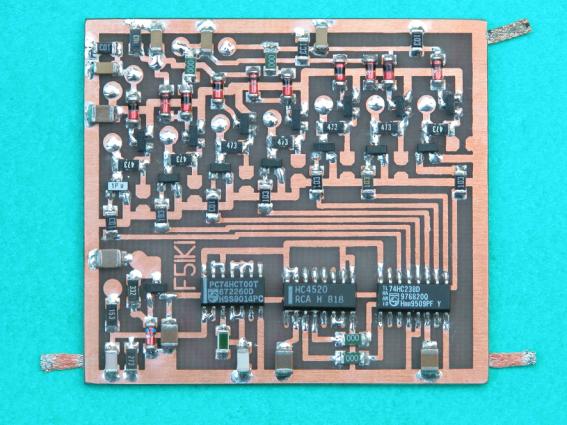 In the filter block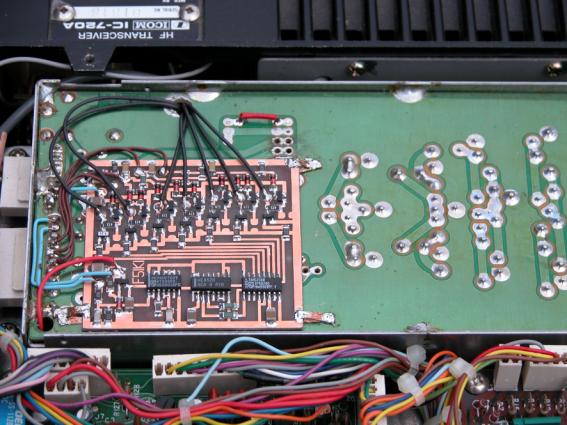 View relays 1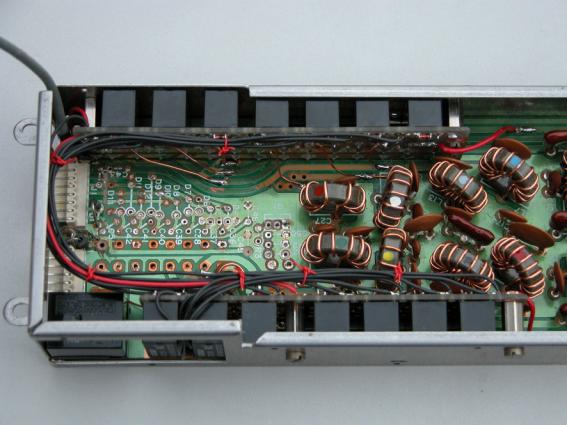 2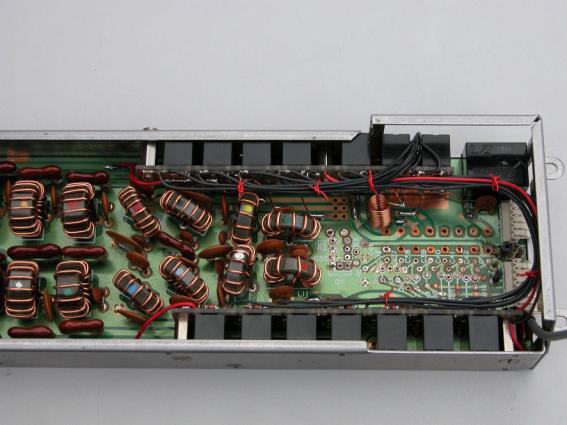 3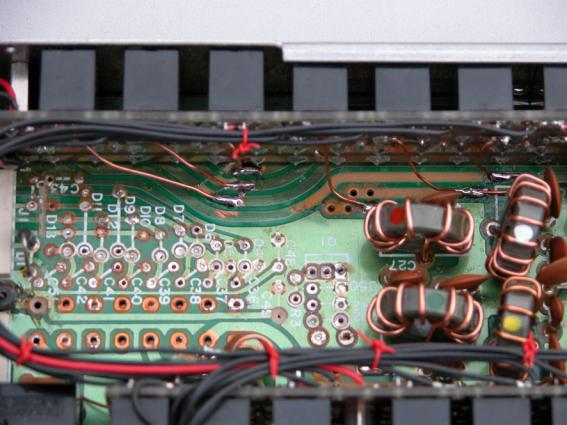 4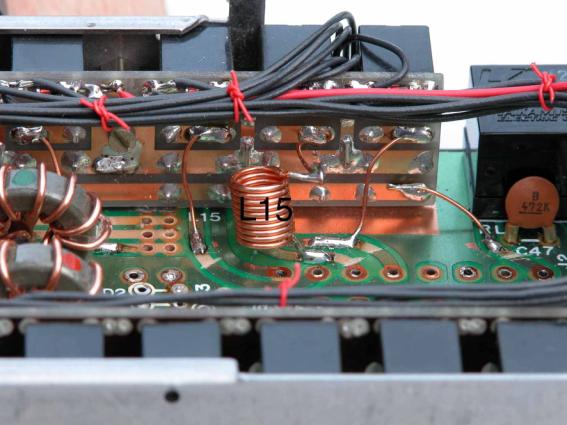 5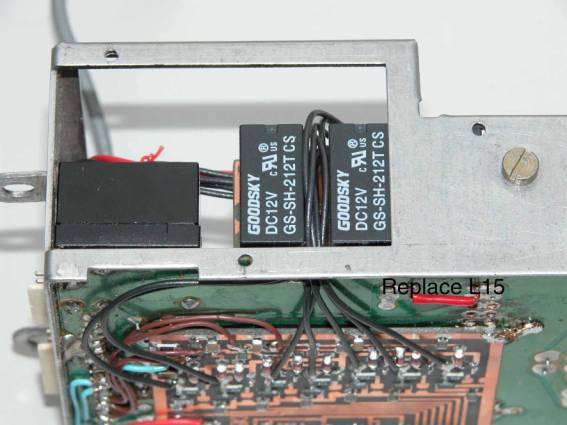 Before mounting the logic control 1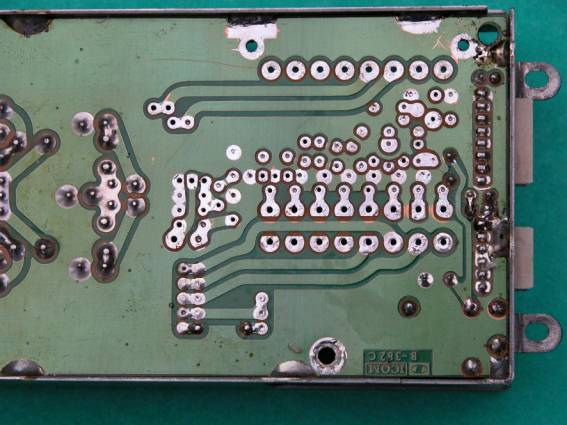 2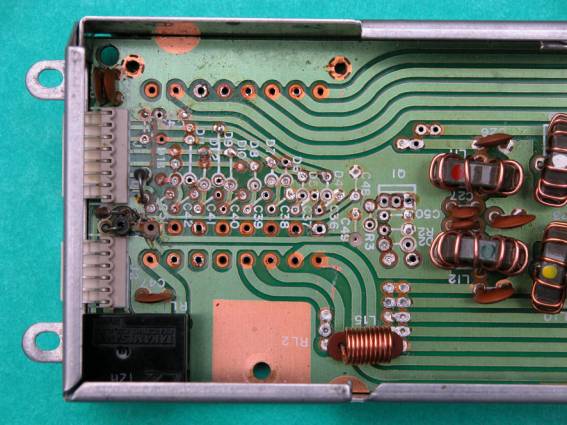 Component placement logic control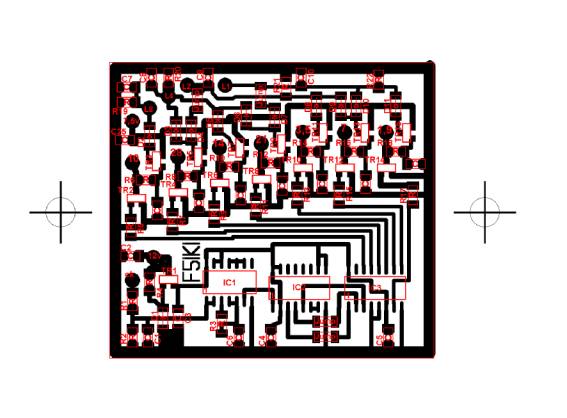 Relays
Red holes will is connected with the other side by an 8/10-mm wire.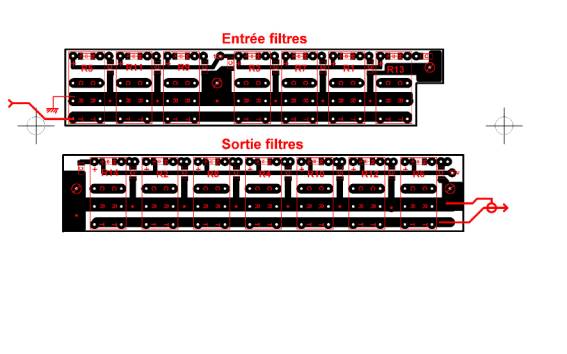 PCB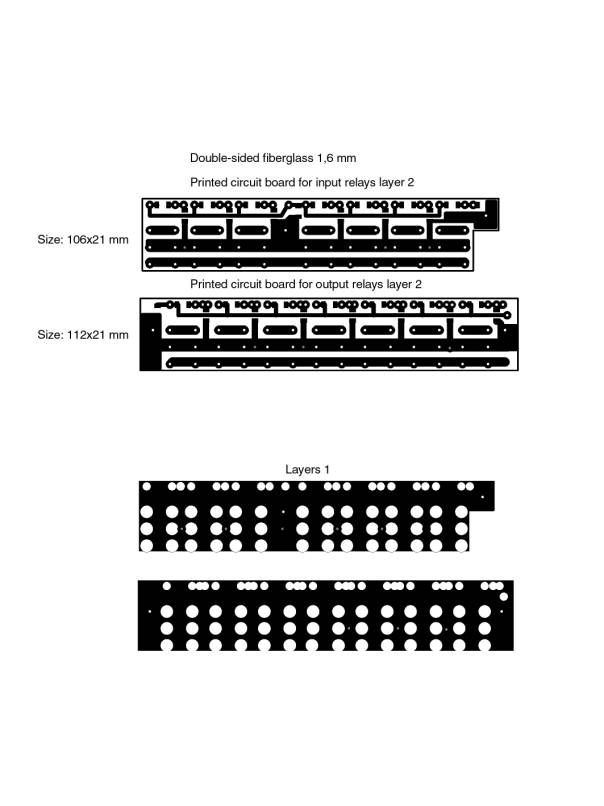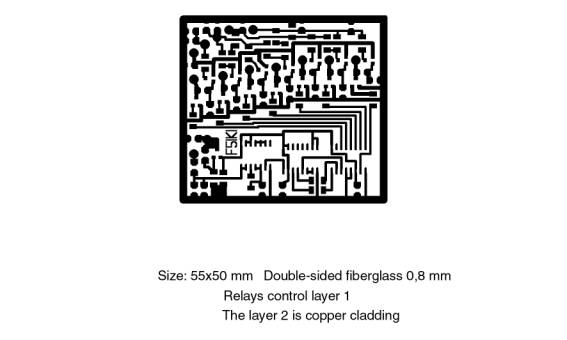 ================================================================
Here are the downloadable files.
There are two files to download and both are large. File1 is 2.2+ Megabytes and File 2 is 1.8+ Megabytes. I hope everyone has a nice fast broadband connection or else a LOT of time.
These are both .DOC files which have been zipped to conserve space.
Return to IC-720 Menu

Return to home page

Jim - K5LAD ---- If you'd like to e-mail me ------>

mailto:k5lad@arrl.net
Page visited 357 times
The page was updated on 02/05/04 10:16 PM