The Lost Library of MOO
Once again the Lost Library comes back to life. Long spelunking in local backups and the Wayback Machine has turned up many of these documents. Most links in documents hosted locally at the Library have been verified and updated. Pages marked with strike-through have not been found, while those in italics might still be possible to reconstruct from the Wayback Machine.
If you know of locations of any of these, or have copies, please let us know.
If you are the author or copyright holder of any document that we're hosting locally at the Library please let us know if you'd like us to remove the document and/or link to a current correct location for it.
---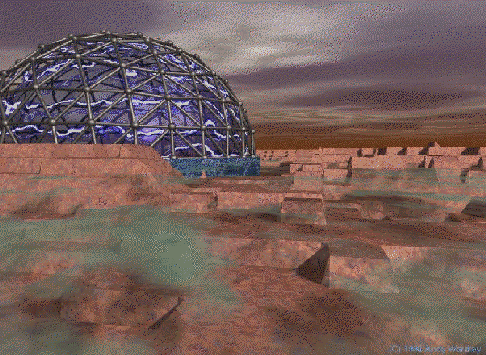 The Lost Library of MOO really did become lost, when lucien.[sims.]berkeley.edu was taken offline. Bryan Lewis of SIMS was good enough to give us the top-level page of the site -- all the documents that had been kept onsite were gone, but we've done our best to rediscover them wherever they may be and to reconstruct them where they were not readily available.
Thanks for helping recover these docs belong to:
Bryan Lewis
Winslow
Sam Gillis
Tom Martin
And thanks, finally, to Jerome McDonough, who first created this repository, and by whose kind permission we now host and maintain it.
Manuals, Tutorials, and FAQs
Clients, Servers, Cores, Tools
Clients
Servers
Cores
Tools
MOO Research Papers, Articles, and Blog Posts
Other MOO Paper Collections
TecfaMOO -- Collection of many projects, papers, and publications related to (still-running) TecfaMOO.
Tecfa edu-comp -- documents and pages about Educational Technology. Contains some MOO content.
The NooDDLe Project -- John Maxwell's reports and other stuff associated with his Master's thesis on designing a MOO for distance education of high school law students.
Journal of Virtual Environments at Brandeis University
J. Nolan's collection of Academic & Other writings about Muds & Moos
More from J. Nolan on Holon-ZenMoo
Brent Wilson's Papers - many on the subject of learning communities and Internet pedagogy.
General MOO/MU* Resource Pages
Lost Resource Pages
The Semi-Official MOO Patch Repository and Archive
How to Make a Ball by Hackberry
The ChibaMOO papers
MediaMOO Papers
MOO Papers Pointers from ACTLab, U. Texas x
Winslow's MOO Resources! page
MOOcentral Good for those of you interested in educational uses of MOO
The Plastic Mud Index A general, searchable to online MOO/MU* resources
The Borderlands MOOspace
Gurk's (formerly BOB(c)'s) MOOGate - "the biggest list of MOOs on the web"
MUDLINKS
Computer Writing & Research Labs' Mush & MOO page includes FAQs, clients, tutorials, Reference, etc.
The Mizzou MOO page
More about MOOs from the Instructional Technology Program at U.C. Berkeley
MOOtropolis Home Page
General MOO Information page at CalTech
Anna Cicognani's collection of papers and articles
Works and Days 25/26, Vol. 13, Nos. 1 and 2, 1995 Special Issue -- CyberSpaces: Pedagogy and Performance on the Electronic Frontier
LambdaMOO's collection of MOO papers
MOOville help files
The MOOring Homepage of a webring of MOO-related websites.
Diversity University's Home Page
LitMUSE's resources page - very thorough
Muds, Moos & Mushes: Hip-Waders in the CMC Swamp
---
Last updated 01 Jan 2022, by emerson@hayseed.net.
(Previous hayseed.net updates and maintenance by Leigh Ann Hussey.)
---